---
Reflexology is a form of therapeutic foot massage which aims to remove blockages in the body's energy and to create harmony.
---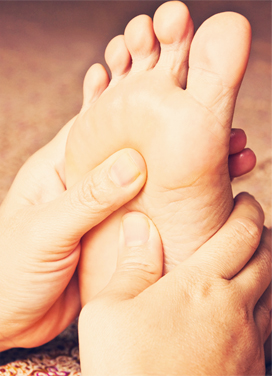 During the session, "reflex" points are worked on the feet (or sometimes hands). These are specific areas which correspond to each part of the body: the organs, glands, skeletal system etc. The aim is to stimulate areas of weakness and to cultivate relaxation.
Each treatment lasts approximately one hour. Sessions generally take place on a couch or special chair, but can be adapted to any situation. In the first session an indepth consultation is taken, detailing the client's medical history and establishing their desired outcomes.
When treating a particular problem, a course of treatments is recommended – taken over a period of time they will have an accumulative effect.
---
Conditions Reflexology may help to improve:
Hormonal imbalances
Stress related digestive disorders
Disturbed sleep patterns
Joint pain & general aches & pains
Low immune system
Lack of energy & stamina
Emotional upsets & anxiety
---
"I find Reflexology a guaranteed way to shake off the stresses and strains of the daily grind. The peace of mind it brings stays with me long after the treatment is over." – Hamish
---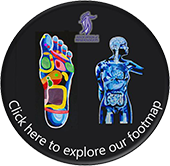 ---